I listened intently as a popular outdoor podcaster explained, in great detail his disdain for rifle hunting – and rifle hunters. He pontificated for 30 minutes about its inherent lack of challenge and illegitimacy in the deer woods.
Promptly following his passionate albeit exhaustive diatribe, he said, "but that's okay. Not everyone has to hunt the same way."
His ending statement came too late – at least in my mind.
---
Is rifle hunting, or any other type of hunting for that matter – "better" than another? And, is that really the point?
Days later, I listened to another show where several minutes of banter were dedicated to the lameness that is hunting with an outfitter.
Here, you got the impression that, anything short of traversing public land with not much more than a bow and climbing sticks, was a "short cut".
I'd never felt so lazy in my life (not really, I've got pretty thick skin). The negativity and chest puffing seemed to increase with the sound of each new cracking beer tab in the background.
---
---
Though these are guys that consistently provide a lot of entertaining and useful hunting information, they are like many other outdoorsmen – they're not pro hunters…
A Pro Hunter is…
So, by now you've probably figured out that this article has a misleading title.
Jim Shockey is a pro hunter. Larry Weisuhnn is a pro hunter. Charles Alsheimer was a pro hunter. Though just three of many examples, these sportsmen have a lot of cred, with gobs of skill, skins on the wall, knowledge of wild game, and efforts for conservation.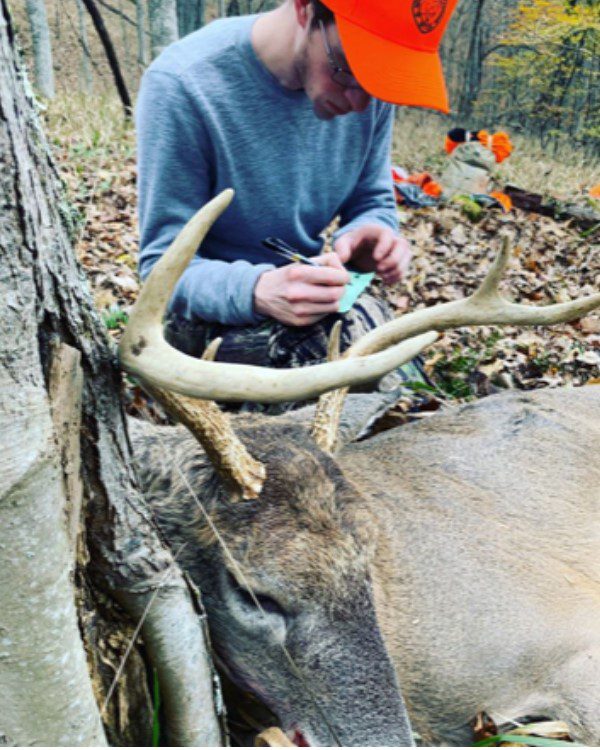 With hunting numbers down in the U.S., hunters should promote hunting in general, instead of bickering about topics surrounding which type of hunting is better and which buck is big enough to harvest.
But they have more than that.
It's no secret that hunting numbers are down in North America. Indeed, it's a pivotal time for our hunting heritage and future. Obviously, the anti-hunting sentiment plays a large role here for sure. However, it's obvious that many members of the hunting contingent are intent on eating their young.
A recipe for disaster – outdoor future thwarted.
---
---
What is pro hunting? Yes, it has a lot to do with expertise, accomplishments, and positive contributions to habitat, and the like. However, in this vernacular, to be a pro hunter simply means to PROmote.
Promote the way you prefer to hunt, your weapons of choice, or other philosophies.
I'm "pro-bowhunting because I prefer to get closer to the deer I hunt." I'm "pro-public land hunting because I find it challenging and I get to seek new places and find deer there." I'm "pro-private land hunting because I like to have more control over my hunting grounds and deer management."
---
---
If You're Not A Pro, Then What Are You?
In my mind, problems arise when people become "con" hunters. So, what about this word con?
Definitions include "against" or "contrary."
---
#ad
---
Maybe you've heard comments like, "I get irritated with guys that shoot the first buck they see – if I see one more photo of a guy posing with a young 8-pointer, I'm going to explode. They have no idea what they're doing."
---
---
---
Now there is a con I hear often. How about just promote hunting?
Cons can of course also be good if offered up in a non-confrontational or non-combative manner. After all, independent thought and respectful discussion and debate is healthy.
It's a slippery slope though and some folks have a hard time maintaining a healthy balance.
---
---
Play Nice
"Slinging mud doesn't get anyone anywhere. When we have problems with fellow hunters, hunting policies, or anything else, resolving issues the right way is a must," says outdoor writer, Josh Honeycutt.
Arguably, mental wrestling matches regarding hunting issues are healthy. However, it's a fact that, like in any community, the entire hunting collective doesn't play nice.
---
#ad
---
So, perhaps it's best to develop (or stick with) your pro hunter side (or at the very least, emphasize it). It can slow the momentum of the negative trends inherent in the current hunting and the outdoor culture.
Put differently, embrace the "if you don't have anything nice to say, then don't say it" mindset. Consider approaching social media channels and deer camp fire pits as a pro hunter.
---
---
Michael Waddell once said, "I don't care if you hunt with a recurve, rifle, a powerful crossbow, or anything else as long as you're safe and legal."
A pro hunter statement if I ever heard one.
This may all sound trite and dramatic, but it's worth thinking about. Perhaps it's best to concentrate on our pros.
With that, hunt well and play nice.