Dirt Nap DRT Broadheads | Fabulous Fixed-Blade?
The Dirt Nap DRT broadhead just looks cool.
You can even get different colors.
But, how will it perform when I put it through my battery of tests for long-range flight, edge sharpness and edge retention, penetration, and durability? Well, let's find out!
I was eager to put the Dirt Nap DRT broadhead through all the tests that I do. So, let's see how the Dirt Nap DRT performed!
The Dirt Nap DRT broadhead up close and personal
The DRT head has a cutting diameter of 1-3/16-inches in one direction, but it also has a 5/8-inch crosscut, which is going to cut a healthy amount of tissue. It should open up a decent wound channel.
The blades are 420J2 stainless steel 0.051 inch thick. They are not replaceable, but they are pretty thick.
The ferrule is made out of 7075 aluminum, which is a pretty stout aluminum. And this comes in 100 and/or 125-grain due to a removable washer that makes up the extra 25 grains.
If you keep the washer on, and you have a 125-grain head. Take it out, and you now have a 100-grain head. So, in a sense, it's modular.
---
---
---
---
#ad
Long-range flight of the DRT
In my long-range flight accuracy test, I was able to shoot the DRT head and pop a balloon from 70 yards.
---
---
---
Out-of-the-box sharpness test
In the out-of-the-box sharpness test, I give the blades of the head I am testing a stroke from a carbon arrow shaft and then see if the blade can still cut paper (up to 5 strokes of the arrow).
---
---
DRT penetration test
In my penetration test, I shot the DRT into a block of ballistic gel that was fronted with 1/2″ MDF board.
---
---
Durability testing
In the durability test, I shot the DRT into a .22-gauge steel plate (up to five times) to test how well the head would hold up.
Overall, the DRT did relatively well. And the holes themselves, you can see that nice hole, better than a 2-blade would be because you get that crosscut in there as well.
---
---
Final thoughts on the Dirt Nap DRT heads
Performance really matters with broadheads. So, what do you think of the Dirt Nap DRT? It definitely performed better than what I was expecting.
You can compare the scores to other heads in similar categories.
But, I will say the Dirt Nap DRT broadhead is definitely worth checking out. I can see why a lot of people really like it.
---
Other fixed-blade reviews:
---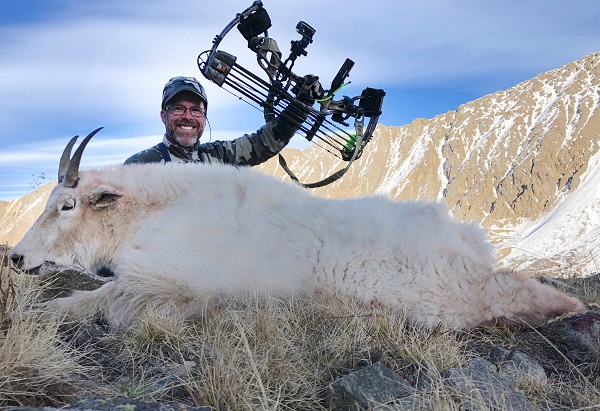 John Lusk
John Lusk is an avid bowhunter and broadhead fanatic. He has taken well over 100 big game animals with his bow all over the US, as well as Canada and South Africa. He puts his Engineering degree to use in his broadhead testing and has tested over 50 different broadheads. He has written articles in a dozen different archery publications, appeared on several hunting TV shows, and has well over a million views on his YouTube Channel: Lusk Archery Adventures. There you will find more than 70 videos of his hunts and extensive broadhead tests. When he is not shooting his bow, John serves alongside his wife as the Pastor of the Des Moines Church of Christ, in Des Moines, Iowa.